Welcome to the Sleeping Dogs Wiki
This wiki contains spoilers, strong language, and graphic images and content.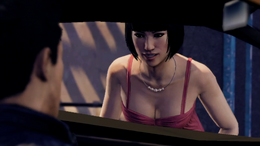 Girlfriends are a small feature in Sleeping Dogs. There are five potential girlfriends for Wei Shen to date. Going out with girlfriends will grant bonuses to the player, including map locations for collectibles and extra races. Read More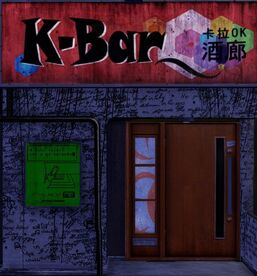 K-Bar is a location in Sleeping Dogs. K-Bar is a popular nightclub in Central, it also has a karaoke room. It's seen numerous times throughout the game: first seen when Ricky Wong asks Wei Shen to meet him there, though Ricky calls Wei again to tell him to get to the hospital. K-Bar is seen again when Wei takes King there... Read More
The DZS-90 is a vehicle featured in Sleeping Dogs. It is available in the 'Wheels of Fury Pack' DLC. It was created by Dr. Tang, and is equipped with various gadgets that are obtained through a series of missions, marked by a car-shaped icon on the map. It only becomes available in Wei Shen's garage after he retrieves all of its parts (IE: until he completes all of the missions introduced by the Wheels of Fury Pack). Read More
Inspector Jane Teng is a police officer in the Hong Kong Police Department. She is one of the officers aware of Wei Shen's identity. She has a vendetta against the triads. Read More
To start a new article, just enter the title in the box below and click the button.
Not sure where to start?
If you are new to wikis, see Help:Getting Started.
Are You excited about Sleeping Dogs Movie?
Create blog post
News
Triad Wars is the upcoming spiritual sequel of Sleeping Dogs. Developed by United Front Games and published by Square Enix, it is an open world free to play online game for Microsoft Windows. There is no linear storyline, it focuses on your created character and your gang. Th…

Read more >
See more >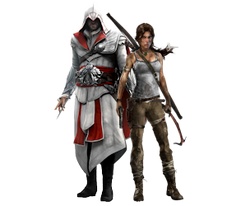 Community content is available under
CC-BY-SA
unless otherwise noted.